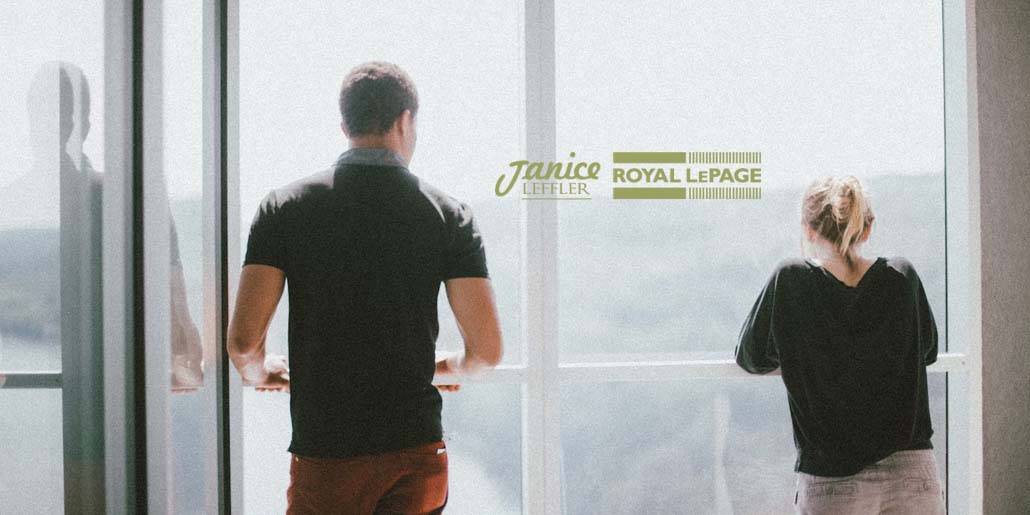 First-Time Buying Pitfalls to Avoid
Buying your first home is a major life milestone. It is possibly one of the biggest decisions you'll ever make. It is a major financial and long-term commitment. It is not possible or realistic to be ready for every possible outcome. However, it is possible to prepare for potential pitfalls you may run into during the home-buying process whether it is a house or a condominium in the Comox Valley or any other jurisdiction. Attempting to manage without professional assistance
The buying process starts with the expert assistance of a REALTOR® and mortgage broker. REALTORS® have responsibilities of confidentiality, the utmost care, and loyalty, and are bound by a Code of Ethics. They will inform you regarding essential facts which affect current market conditions. They will also protect and promote your interests. They will discover facts pertaining to a property in order to avoid error or misrepresentation. They will ensure transaction agreements are presented in writing in clear and understandable language.
Experienced professionals will inform you of all the expenses directly related to the real estate transaction. Mortgage brokers will help you get pre-approved and depending on your credit rating and down payment they will design a home-buying timeline. It could take a bit longer to realize your dream if you have bills and loans to pay off or don't have enough saved for a downpayment.
Overlooking assistance programs and hidden costs of homeownership
As a first-time buyer, it's definitely worth looking into assistance programs available for first-time home buyers in Canada. In a bid to make homeownership more affordable, the Government of Canada has several federal programs. These include the Home Buyers' Amount Tax Credit (HBA) the Home Buyers' Plan (HBP), and the First-Time Home Buyer Incentive.
Provincial governments also offer first-time buyers land transfer tax refunds. Canada Mortgage and Housing Corporation (CMHC) offers mortgage loan insurance. Each assistance program isn't applicable to all buyers. Taking the time to learn about them to see if you qualify and what could work for you is worthwhile.
Your mortgage isn't the only cost you'll need to take into account when buying a home. When it comes to closing costs, it's best to have more funds available than not. Those costs will vary depending on your particular circumstances. They could amount to 1.5% to 4% of the purchase price.
Another often overlooked expense is moving costs when budgeting for a first home. As well, there are home inspection fees, legal or notarial costs, and fees associated with different taxes and interest.
It's important to factor in these expenses when figuring out how much you need to save. First-time home buyers should also remember about expenses associated with purchasing appliances, furniture, and window coverings as not all homes come with all of them included. All of these costs add up…
Moving too fast or purchasing more than you can afford
Hastily charging forward can and likely will cost you in the long run. It's strongly recommended that you have a home-buying timeline mapped out with your REALTOR® and mortgage broker well in advance. This will enable you to work through any potential credit report issues that may prevent you from being pre-approved for a mortgage.
The Canadian Real Estate Association has a Homebuyers' Road Map to help guide you through the journey along with your REALTOR®.
Another related pitfall is buying more than what is actually affordable. It's tempting to want to step even just slightly outside of your budget when you feel you've found that "unicorn" house. Unfortunately, as with moving too quickly to the purchasing finish line, overextending yourself can cause problems. In the event of falling upon financially tough times in the future, it can prove to be insurmountable. Finding a home that meets all of your wants and needs is next to impossible. Be honest with your budget, taking into account lifestyle expenses like dining out, travel, and weekend getaways. These all add up. If you're already at your maximum budget, look for a more affordable option. This will allow you to still have a life and build equity. You can upsize or change when the time is right.
It's a good idea to think about a realistically affordable monthly payment. Rather than looking at the maximum mortgage you're eligible for, scale it back a bit. That way you will be able to maintain other important financial obligations. You'll also have some wiggle room in the event of an emergency.
Above all else be prepared
Making the decision to buy your first home isn't something to take lightly. Even with all of your research, it can still be overwhelming. There will likely be lots of tips, tricks, and anecdotes from family, friends, and colleagues about their buying experiences too. Your REALTOR® can help you navigate the process and answer any questions you have. Their expertise will be invaluable along your home-buying journey.
Your REALTOR® can also help along the way by recommending other professionals if necessary. They are there to provide guidance throughout and help make it a smooth process. Ensuring you have trusted professionals to answer your questions accurately and provide sound advice is the foundation to build upon when searching for your first home.
Remember, you shouldn't wait until the last minute to reach out to a REALTOR®. Working with a professional from the beginning of your home-buying journey can help you feel more prepared.
https://realestatecourtenaycomoxvalley.ca/wp-content/uploads/2023/03/comox-first-time-buyers.jpg
515
1030
superadmin
https://realestatecourtenaycomoxvalley.ca/wp-content/uploads/2019/02/janice-logo.png
superadmin
2023-03-23 07:00:00
2023-03-21 17:18:18
First-Time Buying Pitfalls to Avoid