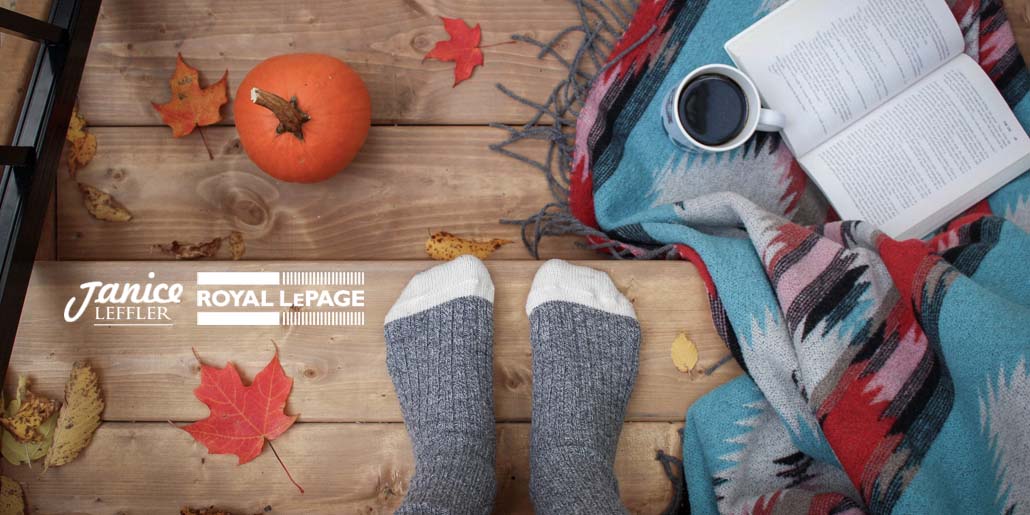 Four home decor trends for Courtenay Real Estate
The season of pumpkin spice is once again upon us, and so are fall decorating traditions. The transition from summer to fall is a nostalgic time to break out the spooky decor. If dressing up the house with orange pumpkins and burlap year after year is getting stale, there's no harm in shaking up your fall decorating choices this season.

Here are four new 2023 fall decor trends you can try in your home:
Earthy tones

Fall colours are traditionally defined by shades of orange, red and brown. This year, more earth-like tones are making their way into home, including varieties of sage green, warm beige and caramel, rustic brick red and earthy terracotta. There are many ways you can achieve this softer, more muted fall look. Think coloured glassware, cushion covers, ceramics, blankets and other housewares. They are easy to swap out when the seasons change. If you want to add a contrasting statement piece to your interior this fall, try introducing an eye-catching accent colour with a hint of black, indigo or copper.

Rustic touches
Rustic furniture is a staple in fall design this year. Building off the theme of warm and earth-inspired interiors, distressed or vintage finds will bring a touch of charm to your home. The most economical and environmentally-friendly way to pull off this look is with the help of your local thrift store or online marketplaces. You're likely to find an array of second-hand furniture, rugs and trinkets. You don't need to spend a lot to add a ton of character to your space.

Layered textures
As the temperature drops, we tend to layer up with different fabrics to keep our bodies warm; it's no different for our homes. This fall, mix and match different layers of textures and fabrics for an extra cozy feel. Whether it's your bedding, accent cushions or rugs, get creative with different textiles, such as wool, knit, velvet, satin and cashmere. If your interior tastes are more neutral, you can still achieve this trend with a monochromatic colour palette to elevate your home.
Fruits and flowers
Move aside pumpkins, fruits are all the rage this year. Instead of opting for your typical array of white and orange gourds, fruits are taking centre stage in 2023. Seasonal fruits, such as apples, figs and pears can be repurposed as place cards. Or arrange them in bowls for a less expected fall centrepiece. Alternatively, you can showcase fruits through decorative flatware and table textiles, such as fabric napkins. If fruits aren't really your thing, opt for dried florals instead. Pampas grass, sunflowers or wheat stalks will add a touch of 'cottage' to your living space.
Bonus tip: Give attention to outdoor spaces
Mild weather is known to last well into fall in this part of the country. This means we can use our beloved outdoor spaces for longer periods of time. Show your balcony, patio or backyard some fall decor love too by dressing it up with lanterns, wreaths and seasonal flowers, such as chrysanthemums or hydrangeas. Add a touch of coziness around your outdoor fireplace or sitting area with water-resistant pillows and blankets in your favourite fall colours and patterns. Property for sale in Courtenay, BC is available year-round because of our temperate climate. Be sure to check back to see what other advice my articles contain.
https://realestatecourtenaycomoxvalley.ca/wp-content/uploads/2023/10/fall-decor-tips-janice-leffler-courtenay-homes-for-sale.jpg
515
1030
superadmin
https://realestatecourtenaycomoxvalley.ca/wp-content/uploads/2019/02/janice-logo.png
superadmin
2023-10-27 21:09:35
2023-10-27 21:10:40
Four home decor trends for Courtenay Real Estate